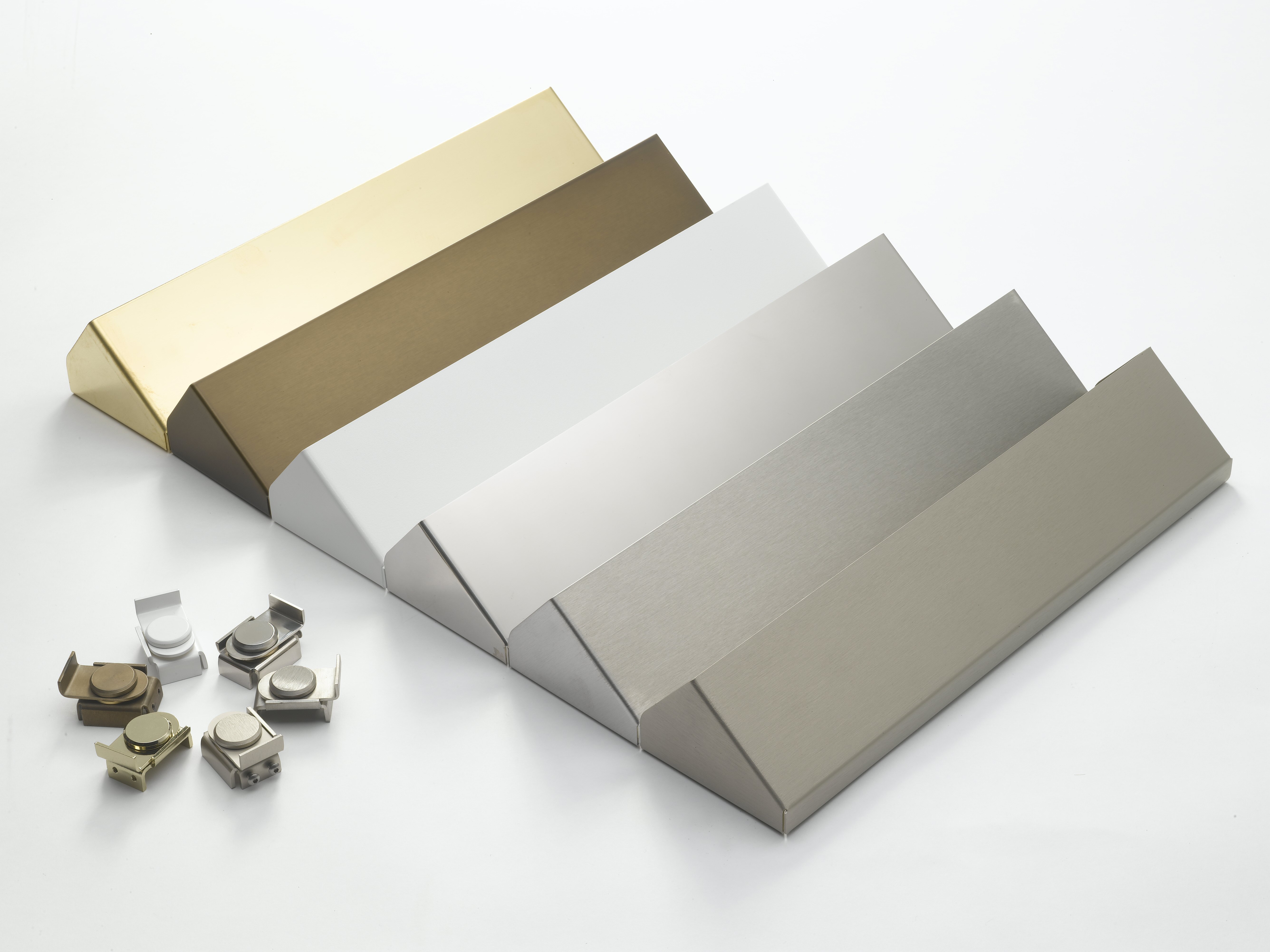 Specifications
The Royde & Tucker letterplate system is unique in terms of product quality, flexibility, security, finishes and the testing standards to which it subscribes. It can be installed as a refit item or into new doorsets. New in 2019 we're pleased to launch the "V" suffixed versions, the LP02V, LP03V and LP08V whereby these options are sprung and designed to be installed vertically.
The LP08 and LP08V versions are 3rd party UKAS accredited approved for use the under the latest Building Regulations, Approved Document Q, having passed TS008:2015.
Approved Document Q
Approved documents are guidance for the requirements of building regulations. Building regulations need to be complied with for all new buildings and changes to existing buildings which fall within the scope of the building regulations. Compliance to the building regulations will start from the planning stage of a new building or change of use of a building.
Document Q is the latest addition to Building Regulations and brings security to the forefront by setting out reasonable standards for doors and windows in all new residences/dwellings. Under the new standards, all new doors and windows should be made to a design that has been shown, by testing, to meet the security requirements of PAS24:2012 (or other standards that meet or exceed PAS24:2012).
From 1st October 2016 all letterplates fitted to doors which give access to the dwelling will be required to have passed a PAS24 security test or meet the requirements of TS008. TS008 is a Door and hardware federation (DHF) technical specification for the security of letterplates
PAS 24
A PAS is a Publicly Available Specification. Generally if a is British Standard (BS) or Euro Norm (EN) standard does not exist for a specific product then a PAS can be developed with the assistance of the BSI and produce what is effectively an industry "standard". The contents of the PAS are put together and then BSI circulates it to its own relevant technical panels and to relevant industry people, such as trade associations etc, for comment and adjustment. The result is a set of generally accepted standards against which both product testing and independent assessment can be evaluated.
It is important to note that PAS 24 is for a doorset. A component such as a letterplate, cannot be considered to be a PAS 24 product, as PAS 24 only applies to the full doorset. A PAS 24 doorset is considered to be a relatively secure assembly and each of the components fitted together correctly perform as part of the wider doorset assembly.
What's covered by PAS 24?
For Doors the below situations are covered:
The entrance(s) to a building
Garages where there is a connecting door to the dwelling
For flats and apartments. Main entrance doors to individual dwellings and any doors that open onto communal areas
What's required?
Door sets must meet PAS24:2016, OR
Products must meet other standards which give comparable security performance to PAS24:2016
TS008: 2015
Enhanced security and general requirements for letter plate assemblies and slide through boxes
TS008: 2015, as above, is the DHF Technical Specification for letterplates. As letterplates in themselves cannot be tested to PAS24 then TS008:2015 is the latest test method for letterplate security.
The document provides a classification for the enhanced security and general requirements for letter plate assemblies and slide through boxes. This technical specification provides a means of evaluation against opportunist attack, fishing and lock manipulation. Additionally, attempts may be made to try and prevent the contents being removed and assess the product against potential arson attack.