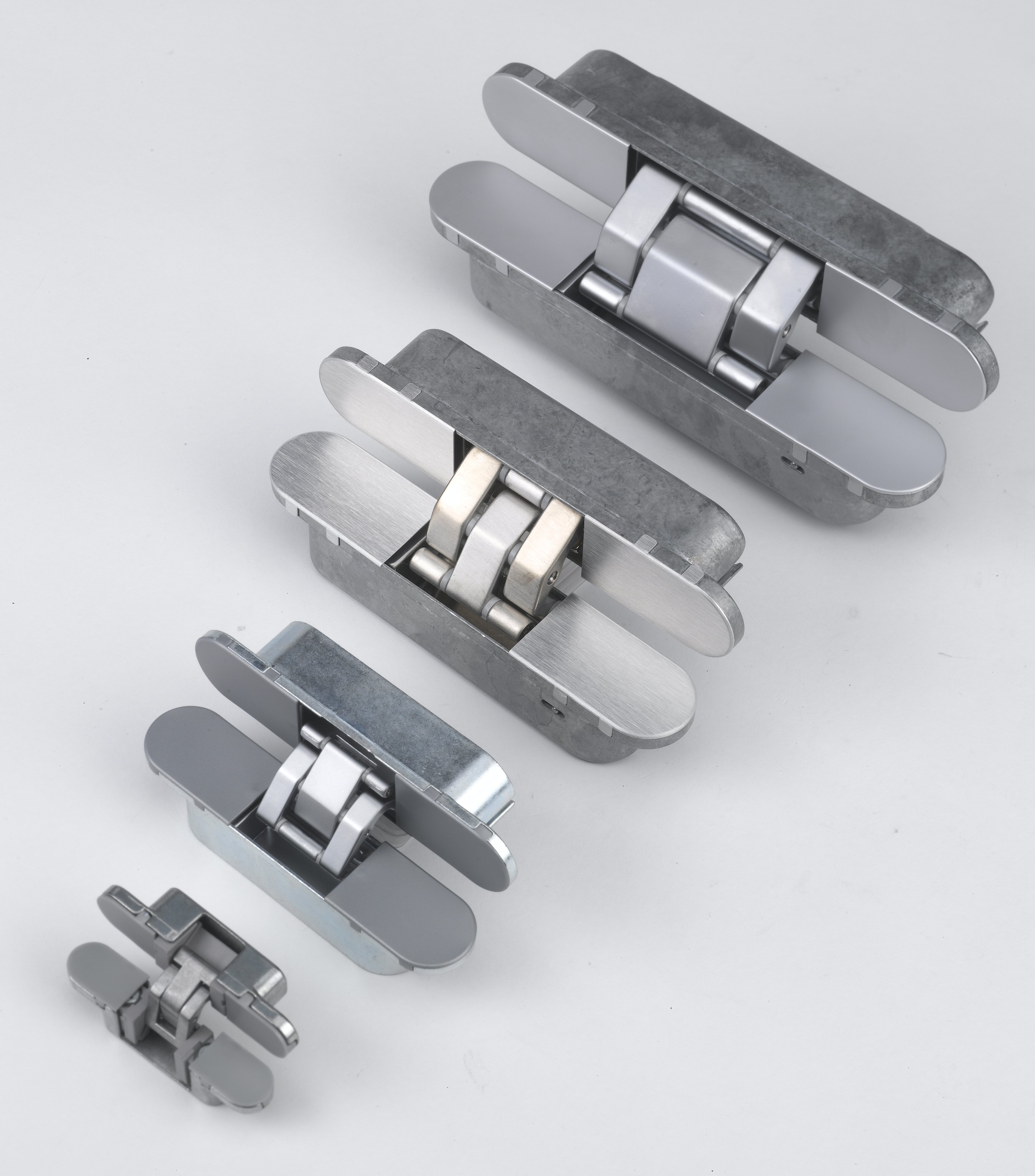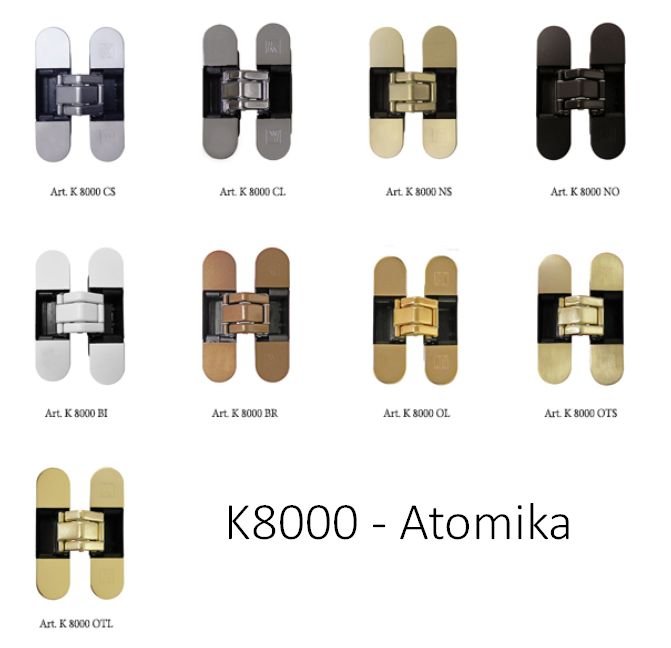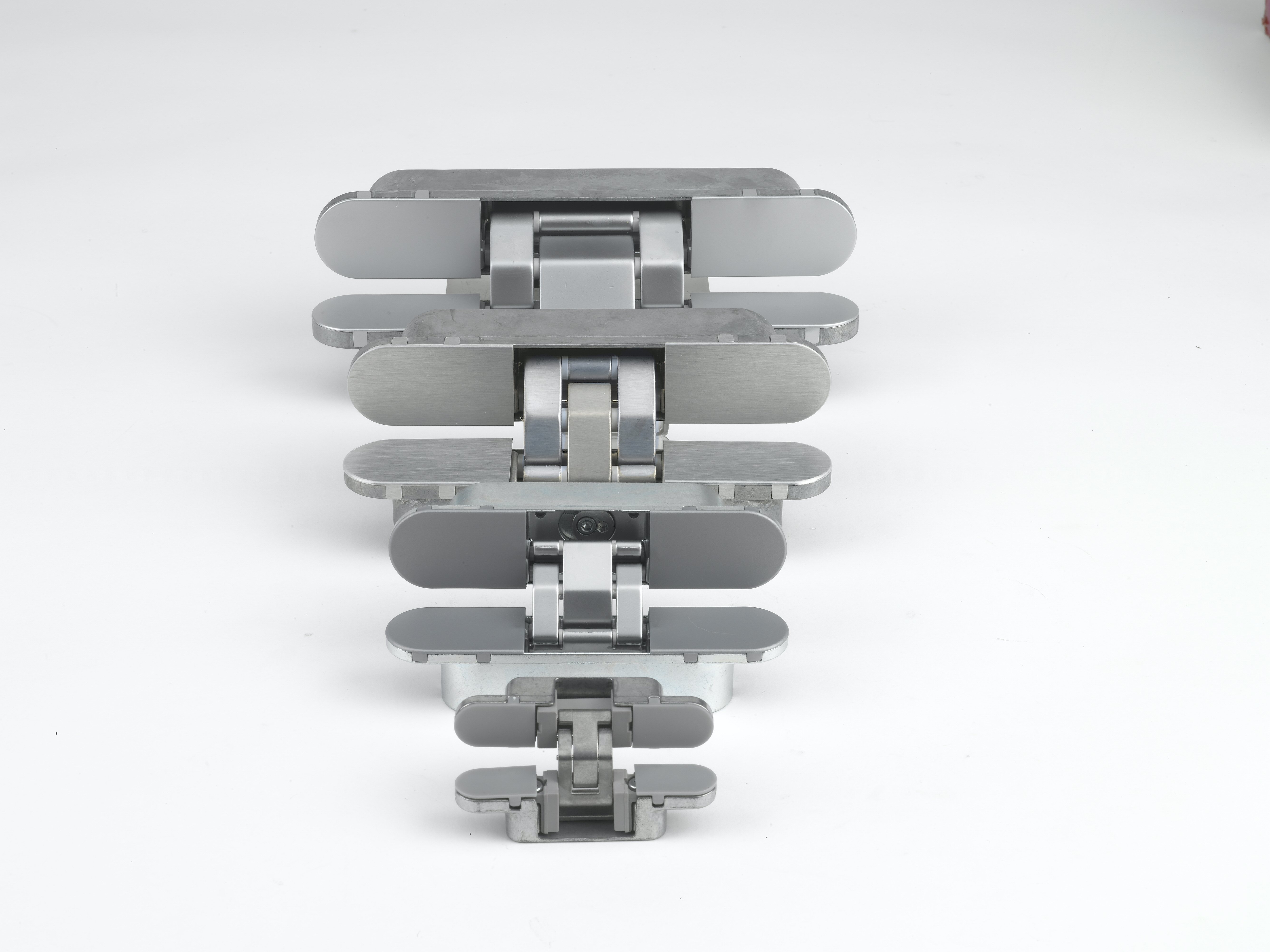 Specifications
Distributed in the UK by Royde & Tucker, K-Series concealed hinges provide unique solutions to applications where aesthetically clean lines are required and the concealment of fixings is of high importance.
All K-Series hinges allow up to 180 opening around door frames (please see not below) and the unique design incorporates a fully adjustable mechanism which allows 3 way fine-tuning without removing the unit from the door or the door leaf itself. K-Series hinges have also been extensively cycle tested without deterioration.
In order to correctly fit K-Series hinges RT recommend the use of appropriate routing jigs which can be bought or hired on a sale or return basis. Please contact RT for further information.
K Series: K6100 (cupboard hinge), K6300 (offset model) K7000, K7080, K8000, K7120, K7200
From the K6100 for cupboard doors, through the K8000 (Atomika), K6300, K7000, K7080, K7120, K7200 the K Series family had an option for almost every door type.
Care should be taken when specifying concealed hinges in general to ensure that the door leaf does NOT engage on any architrave or door frame, thereby creating a fulcrum and so likely damaging not only the hinge but also the door and frame. In addition as concealed hinges have a travelling pivot point advice should be sought from manufacturers regards suitability when being used with door closers as many door closers are designed to perform optimally when used in conjunction with single axis hinges where the pivot point is offeset to the door leaf.