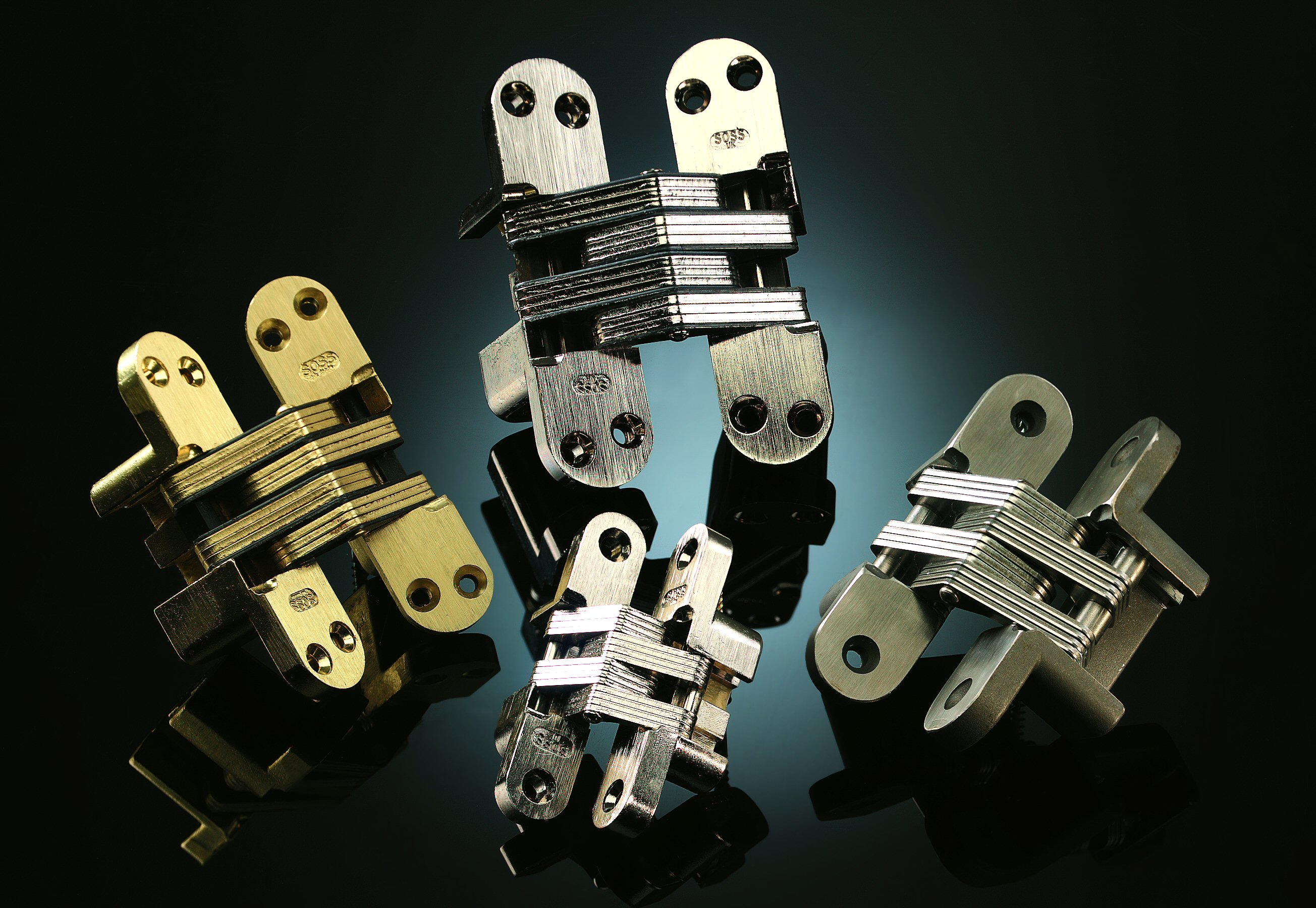 Specifications
The SOSS principle: smooth, streamlined, strong, secure and stable. The appeal of SOSS concealed hinges is not limited to their unobtrusive looks. Once installed, they're firmly anchored in the door jamb and frame.
The extensive range of SOSS hinges caters for almost every eventuality, from light duty applications such as cupboards to heavyduty use for weighty conventional timber doors.
SOSS hinges are manufactured in 12 different sizes. Those suitable where traditional doors are specified are Types 212, 216, 218 and 220. Of these, Type RT-218–FIRE (the fire-rated model) is the most commonly used and the one used in combination with a springloaded closer.
The SOSS Type RT-218-FIRE hinge, is suitable for inclusion within a half hour fire doorset and the all stainless steel RT-218-SS a one hour fire test, both to BS EN 1634-1. To comply with this test evidence to BS EN 1634-1 both hinge types must be installed with the approved HP218 intumescent hinge pad pack; at time of publication, these hinges, approved to BS EN 1634-1 are only available from Royde & Tucker.
SOSS Door closers
Standard spring-loaded closers provide a totally concealed method of automatically shutting a door. By concealing the mechanism within the door, unsightly overhead ironmongery can be eliminated. Furthermore, SOSS closers reduce or eliminate slamming. The closer hinge is designed to operate only in conjunction with the Type 218 hinge. Each closer is suitable for a door up to 25kg, the closer is necessarily manufactured in brass or nickel only and can be half hour fire-rated if required.
Care should be taken when specifying concealed hinges in general to ensure that the door leaf does NOT engage on any architrave or door frame, thereby creating a fulcrum and so likely damaging not only the hinge but also the door and frame. In addition as concealed hinges have a travelling pivot point advice should be sought from manufacturers regards suitability when being used with door closers as many door closers are designed to perform optimally when used in conjunction with single axis hinges where the pivot point is offset to the door leaf.