Royde & Tucker are UK manufacturers of precision engineered hinges and ancillary architectural hardware, including the industry leading HI-LOAD range of architectural hinges.
We are renowned for the manufacture and supply of exceptionally robust architectural hardware for the most challenging installation requirements, from hospitals and schools, to life boat stations and client led design requirements our commitment to progressive design, manufacturing and excellence has kept us at the forefront of UK hardware design and production for over 50 years.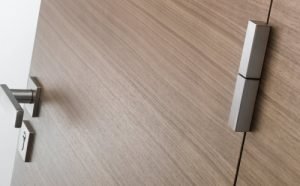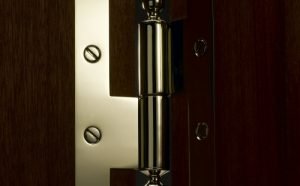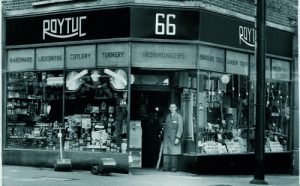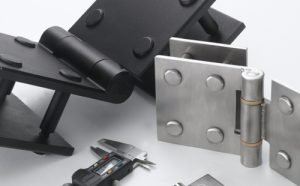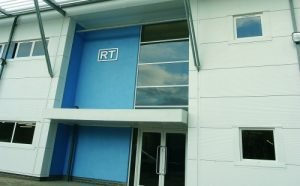 MADE IN UK
These small words which we believe convey much more meaning than the sum of their syllables. The reason why we continue to develop and invest in manufacture in the UK, against a background of overseas, mainly Far East competition?
SERVICE
Our presiding aim remains one of customer service, whether this be in advising our clients (or architectural community at large) on suitable solutions, from initial design, through to quality certainty and delivering on-time. We believe this can't be done unless you know your products "hands on" and understand the processes which go into creating your products.
QUALITY
​We have a UK knowledge pool and technical expertise that is second to none. These resources are key to not only producing high quality parts consistently, but also to developing new products. Without this in-house resource we believe we'd become part of the me-too supply chain - following, not leading.
CONSISTENCY
​Our view, is that our customers are better served where we alone have direct management and production control of all key manufacturing processes. The alternative – leaving key elements to "others" who may or may not understand crucial factors or do not subscribe to the same, for example, quality control of raw materials, tolerances in tooling and manufacturing standards as we do, doesn't work for us.
DELIVERABILITY
​Having our manufacturing/finishing processes, including plating and powder coating in-house, means that not only can we make the required items, (potentially unique items), but also that we can finish, assemble and deliver them in unparalleled time.