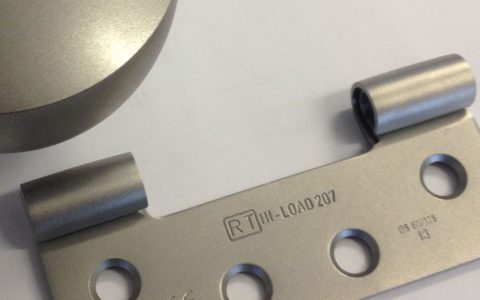 Non linear homoginised textured finish using pressure driven glass based media…..easy for you to say.
Beautiful with a soft sheen.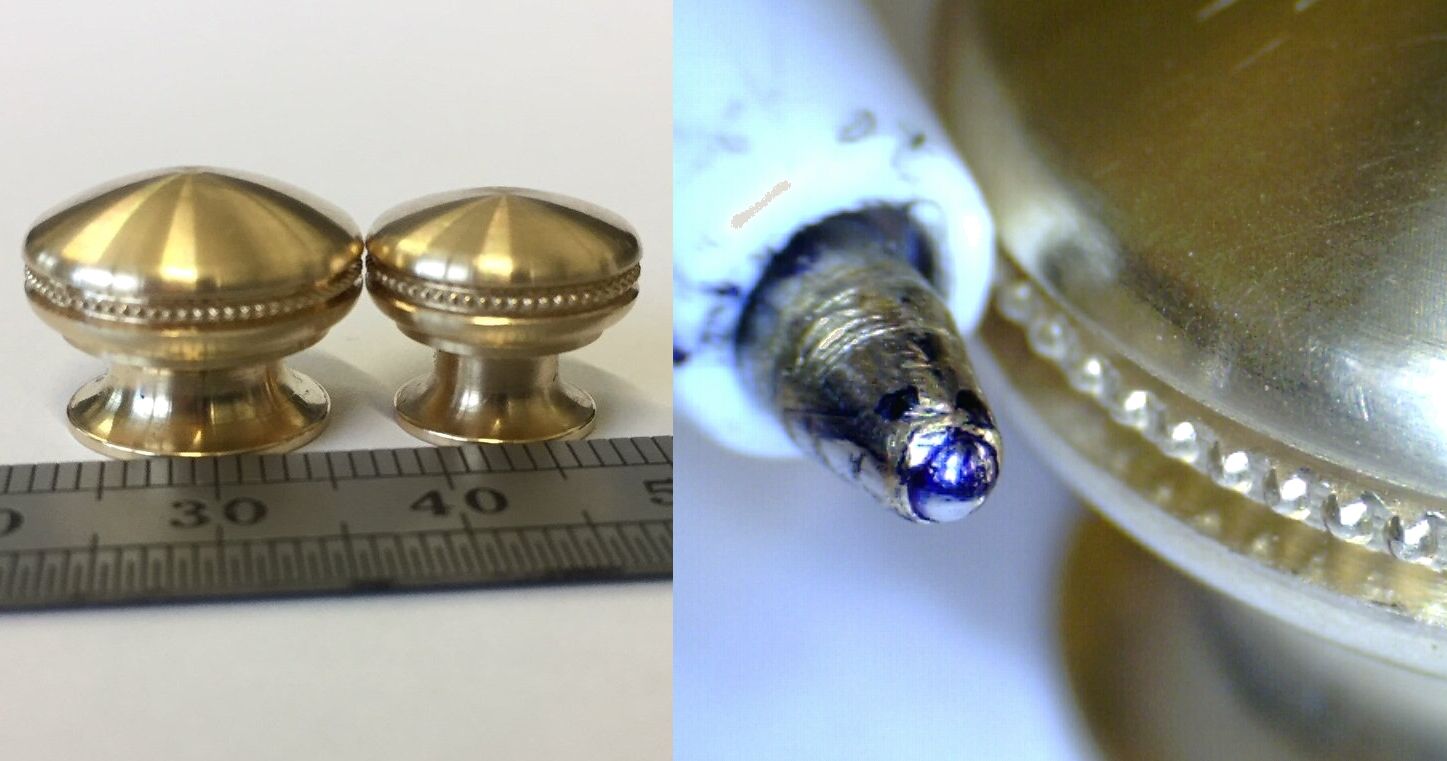 Hinge finials – not going to win a red dot prize for design inventiveness but these tiny balls "beading" we're really excited about, at least I am…..just look at that detail and in polished nickel finish….consider yourselves blessed
NOTE: the scale item shown is the tip of a ball point pen!
Increasingly Black is appearing in specifications and from a manufacturing perspective raises some challenges. Historically a plain RAL has often been used to fulfill the need; this finish is typically unsatisfactory on close inspection. Here we have FMB (flat matt black) which whilst still offering the robustness of a powdercoat has a much improved flatness, consistency and very soft lustre.